Post by MartinT on Jan 31, 2016 17:12:34 GMT
Mains Treatment – A Personal Journey
I thought it might be useful to summarise in one thread why mains treatment is so important and what I have done to clean up the mains in my home, feeding my system.
Most household mains supplies are riddled with interference and distortion. This comes from heavy industrial machinery; millions of on/off spikes from heating, air conditioning thermostats and such; radio frequency rubbish induced into mains cabling; lightning; lots of small switched mode power supplies like laptop chargers injecting noise back into the mains. All of this causes harmonic distortion (where the mains waveform is no longer sinusoidal) and randomised noise. A typical snapshot of my mains waveform looks like this; as you can see, it's nowhere near a sinusoidal waveform in shape (you cannot see the noise). That's 2.5% THD.
The reason that a system needs pure clean mains is that no system equipment power supply is perfect. Whatever the component, it will have a set PSRR (Power Supply Rejection Ratio) which ultimately can reduce but never eliminate mains-borne noise. Whatever is left, goes directly into your precious music signal and you can hear its effects. The interaction is complex and unpredictable: high frequency noise can cause amplifier circuits to misbehave in a non-linear manner. Some components featuring a switched mode power supply can affect other system components.
Types of Mains Problems
Noise superimposed on the mains (random high frequency noise)
Waveform distortion (harmonics from heavy machinery such as motors, transformers etc.)
Sources of Mains Problems
External heavy industrial machinery (motors, transformers etc.)
Local neighbourhood noise (switches – heating, washing machines etc.)
Noise generated within the house (switches, SMPS power supplies, computers etc.)
Passive Treatment
I use the following passive filters plugged into various places in the ring main in my house:
Vertex AQ Jaya
PS Audio Harvester x 3
Isotek Isoplug
Isotek EVO3 IsoPlug
Russ Andrews Silencer
Kemp Elektroniks SNS PLUG
Sercal No Noise SE
Tacima SC5723 x 2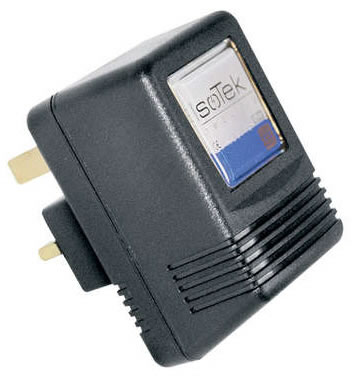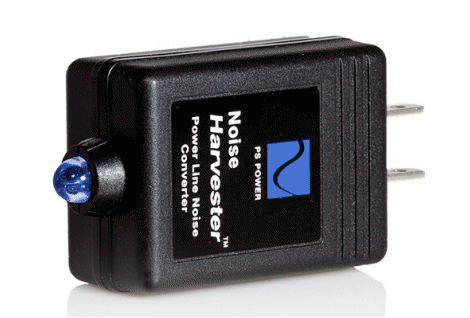 These all use filters to sink noise into the neutral and/or earth line. They can be very successful in eliminating randomised noise but do nothing for fixing a misshapen waveform. The PS Audio Harvester is a particularly useful device as you can see what it's dealing with using the visual indicator.
Isolation
Very noisy external components like a PC or TV can be treated with an isolating filter. I use an ASC PP1 anti-surge filter for my PC and an Isotek Mira to isolate my Sky HD box and TV from the rest of the mains. I also use a lot of TDK snap-chokes which help to tame nasty stuff coming from small plug-type SMPS for many computer accessories and small electrical items. Buy a bag of 20 and put one on every cable.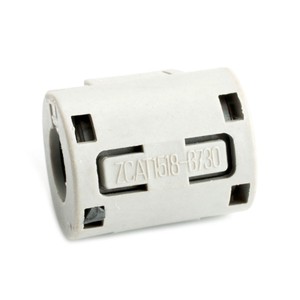 Mains Sockets
It's worth investing in the best sockets you can for the hi-fi system. Unswitched are best for low impedance. I use a Missing Link double silver plated unswitched socket.
Regeneration
The only way to deal with a distorted waveform is to regenerate it – filters cannot do this. There are various solutions on the market but I have stuck with PS Audio who pretty much introduced power regeneration into the hi-fi arena. I now use a P10 which can generate up to 1.5kW of clean power, more than adequate for my system. What it does is track the waveform and 'repair' it on the fly, thus minimising power consumption yet performing a very effective function in reducing waveform distortion. In my case, the input distortion runs at around 2.3% (even in the middle of the night) while the output runs at 0.1%, quite an improvement!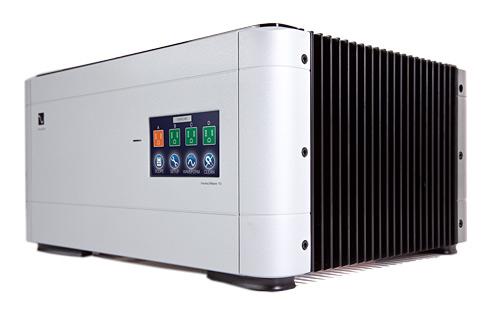 Cables
Cables are a contentious issue but I have found good sounding power cables to be those where RFI and mains-borne noise are effectively reduced. This is not about conduction and 'thicker is better' but about the filtering characteristics of the cable. I've used several brands and types of power cable over the years and have now settled on Coherent 5D and 6D cables as the best I've heard in my system. Their positive effect is quite uncanny and cumulative: the more system components using them the better the overall sound. The biggest effect for me is with the main feed into the regenerator and subsequently the feed into the power amp, both using 6D.
Overall Effect
The overall effect of passive filtering and active regeneration is to dramatically reduce the noise floor of the music, render backgrounds as if coming from black rather than grey, and allow a mass of fine detail to be much more highly resolved. Some areas, such as bass, sound far more structural, tight and extended. Voice sounds cleaner and the whole presentation sounds more vivid and live.
Having built up my mains treatment over the years, I would never be without it. For me, this is a fundamental requirement for any high end system.